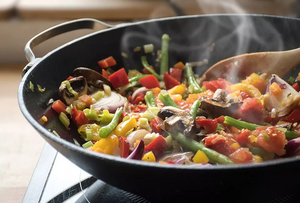 We want to help you build a healthier lifestyle, with increased energy, more self-confidence, and an overall higher quality of life.
At LowCarb Express, we're not here to write you a prescription for more medications. We're here to start a new healthy lifestyle that includes regular exercise, meal replacement and health coaching. Our programs are based on three fundamental concepts: rapid start, meal replacement, and accountability.
To get started, choose your age group below for a customized plan built to fit your specific life stage needs.
age
18 to 29
Whether you're starting college, starting a career, maybe starting a family. You have a lot of life to live and possibilities to pursue. You may have plenty of years ahead of you. But if you're carrying the burden of health issues related to your weight; the journey could be much less enjoyable and maybe shorter. Your busy lifestyle demands the information you can trust and solutions you can see. That's why we're here.
Age
30 to 49
You're in the middle of something very special. It's called, "life". Are you getting the most out of everyday? Or are health issues related to your weight becoming more and more of a burden? Our medical doctors are using their years of training, expertise, and experience to provide you with proven steps towards a healthier, more enjoyable way of living. Helping you get the most out of life. That's why we're here.
Age
50+
Do health issues related to weight have you watching the clock for when to take your next round of medications? Watching, instead of participating in what can be the best years of your life? This isn't how you used to be. You have the power to take control of your life and now is the time. Because life is for living and the first step back to living your life begins now. That's why we're here.